My first published piece of 2022, "The Real Marcia," came out on January 1st in Ghost Parachute.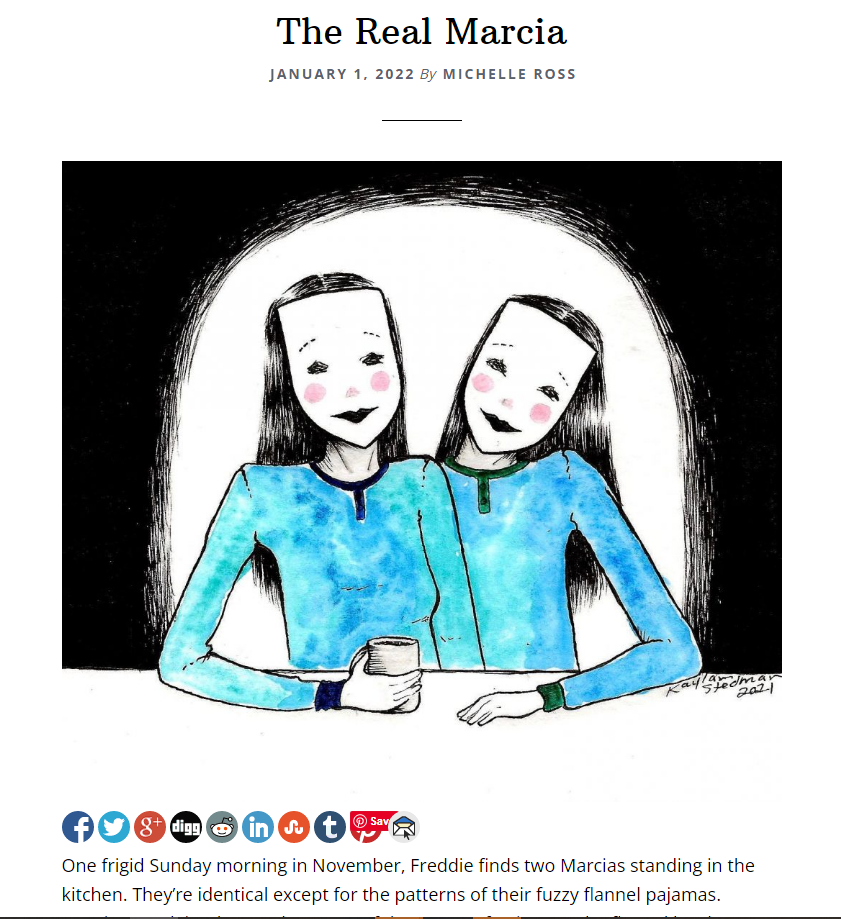 A new interview about Shapeshifting was published in Change Seven Magazine. I'm grateful to Danielle Petty and Harrison McCroskey for these questions, and their teacher, William Woolfitt, for the opportunity.
Lastly, Shapeshifting has a Rave review over at Lit Hub's BookMarks.